Kalvos & Damian is both historical and new. Get the RSS feed for new content info on
Noizepunk & Das Krooner, interview transcripts, and K&D: In the House! More info.


Chronicle of the NonPop Revolution
---
Presenter Profiles
---
Logos Foundation
---
---
Logos Foundation
---
Picture Gallery from Kalvos & Damian 2001 Tour in Gent
---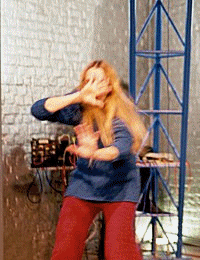 Godfried-Willem Raes and Moniek Darge perform at Logos
---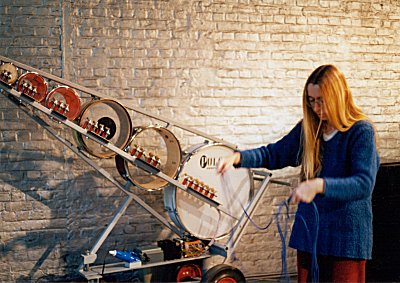 Moniek Darge
sets up for a performance.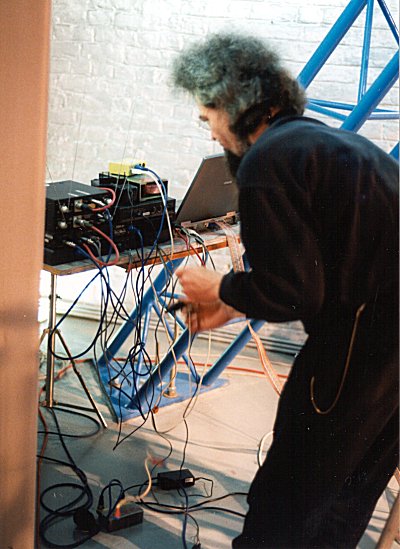 Godfried-Willem Raes
sets up for a performance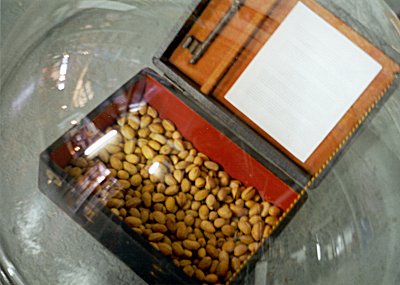 One of Moniek's music boxes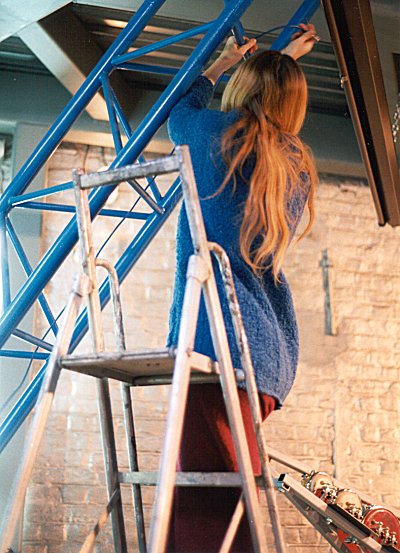 Moniek prepares the radar positioning devices
Looking up into the Logos tetrahedron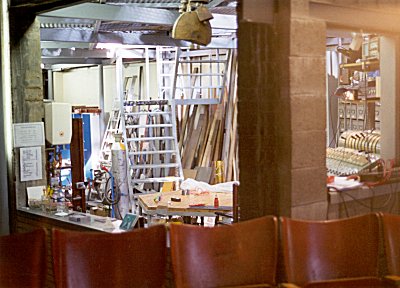 Looking past the performance area into the shop and control room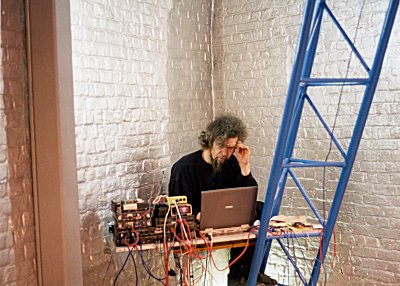 Godfried sets up the computer control system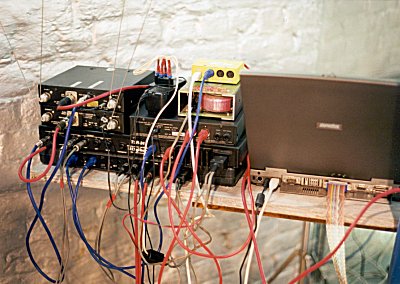 A closer look at the PC-based computer controls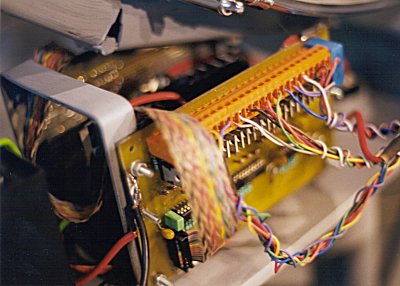 An interface block on the drum machine
The grand piano performance device
The portative organ takes on a new meaning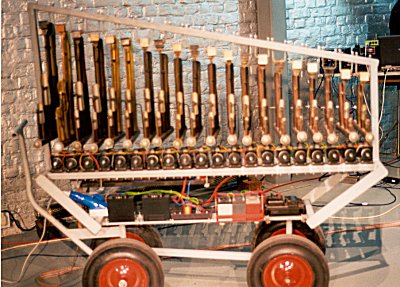 The set of computer-controlled chimes
Chimes are actuated by solenoids; second from left is moving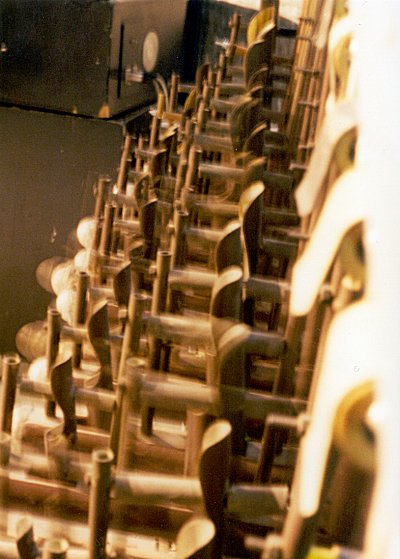 Chimes can be played very quickly and in clusters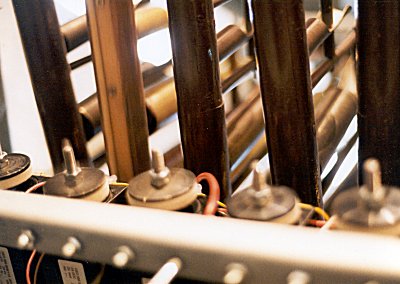 Closeup of solenoid array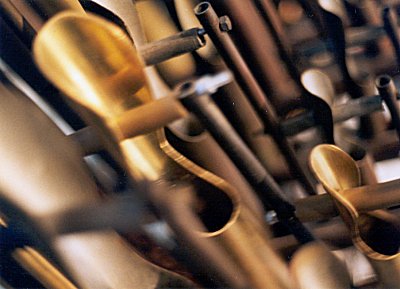 Closeup of chime strikers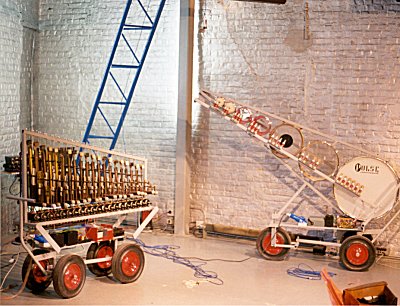 Array of computer-controlled instruments in the performance space
A good look at the drum machine
To reach Logos:
On-line:
By telephone:
By fax:
By physical mail:
---