---
Beth Anderson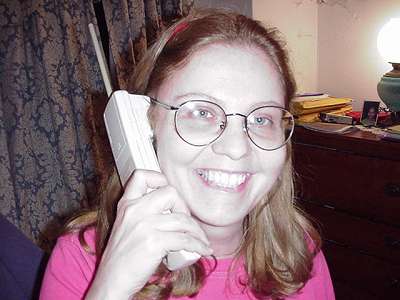 Beth Anderson
Notes on Pieces
---
1. Pennyroyal Swale (1985)
A swale is a meadow or a marsh where there is nourishment and moisture and therefore, a rich diversity of plant life. Ms. Anderson's work, since 1984, is made from swatches of newly composed music, rather than found music, which are reminiscent of this diversity. When a horse named Swale won the Kentucky derby several years ago, the composer discovered the word and has used it extensively. Dedicated to Mr. James Roy because of his dedication to assisting women composers while running the concert division of B.M.I., this work is a combination of folk-related vernacular music with "classically" developed techniques in an open, somewhat repetitive form. Pennyroyal is a member of the mint family and a healing herb with a distinctive odor.
performed by: Flux String Quartet
Tom Chiu, violin
Cornelius Dufallo, violin
Catherine Beeson, viola
Jennifer DeVore, cello
2. Rosemary Swale (1986)
Rosemary is an aromatic evergreen plant that is used both as a seasoning and in manufacturing perfume. This swale is dedicated to Rosalie Calabrese who represents a wonderful combination of practicality and aesthetic openness. Ms. Calabrese ran American Composers Alliance for many years and now has her own artist management company.
Performed by: Flux String Quartet
3. January Swale (1997)
This is a swale that includes a lot of partying framed by a theme going forwards at the beginning and backwards near the end, a Janus. Because it was written with Carol Buck, cellist, and her children in mind, there is a small children's theme just after the introduction which runs in and out later on in the piece. An aeolian alleluia interrupts and returns later a half-step down. It ends with the feeling of a "starry night" at the original tonal center.
performed by: Flux String Quartet
4. NEW MEXICO SWALE (1995)
The swatches in this swale are in a variety of styles and feeling states somewhat descriptive of the diverse regions of New Mexico. The percussionist has a short improvisatory section and uses a variety of instruments including the bull roarer, guiro, cuica, Mark-tree, bowed suspended cymbal, woodblock, shakers, and small tuned drums. It was composed for and premiered by Music Under Construction.
performed by:
Andrew Bolotowsky, flute/piccolo
Tom Chiu, violin
Catherine Beeson, viola
Jennifer DeVore, cello
David Cossin, percussion
Gary Schneider, conductor
5. PIANO CONCERTO (1997)
This piece is tonal/modal, very American and rather grand. It is based on a previous piece and grew out of my experiences as a pianist including a little bit of rock and gospel, some ballet accompaniment, Moussorsky from piano recitals, and those "starry night" themes I love. Near the end, these ideas are cut into each other This piece was composed for this occasion.
Performed by:
Joe Kubera-piano
Flux String Quartet

Tom Chiu
Cornelius Dufallo
Catherine Beeson
Jennifer DeVore

Jay Elfenbein -string bass
David Cossin-marimba/percussion
Gary Schneider-conductor
6. The Angel (1988)
J.J. Leeds, coloratura soprano (J.J. moved to Texas. I am auditioning a tape by Susan May and will have it and her bio by next week.)
Gary M. Schneider, conductor
2 violins, vila, cello, celeste, harp
In this piece, the initial narrative is set in the prose of Hans Christian Andersen's "The Angel", as translated by Mrs. E.V. Lucas in Treasury of Children's Literature . The story within the story has lyrics, by Anthony Calabrese who was able to create that beautiful naiveté that speaks to the child within us all (the words are attached). The music itself is primarily tonal and includes an old-time hymn, a little fugue, and a lot of angelic flying. The story is full of Victorian sensibility and reflects the high infant mortality rate of that time. But, on a more basic level, it is a story about the transformation of feelings and experience, no matter how brutal, into bliss and music. It is a story about the interconnectedness of all our lives (the stories within the stories), about the simplicity of miracles and the complications of daily life, about the possibility of multiple realities and the reality of life after death or rebirth, and the rewards for a life bravely lived. It is also a celebration of the angels on earth who support the arts.
7. September Swale (1994/1996)

Joseph Kubera, piano
A version of this piece, composed for different instruments, was commissioned and premiered by the University of the Redlands' New Music Ensemble/Barney Childs. It combines various oriental scales with Satie-like lyricism. Elaine Comparone, Harpsichord, performed the premier in 1996 at The Soho Baroque Opera that commissioned it and also performed it at the Butler Institute of American Art, Youngstown, Ohio. Joseph Kubera has performed it on the piano in San Francisco and New York.
8. AUGUST SWALE (1992)

(flute, oboe, French horn, bassoon, violin, viola) first performance Bennington College's Chamber Music Conference (Frank Wiggelsworth, musical director) where I was in residence also performed Music Under Construction, NYC. The swatches in this piece are in a variety of styles and feelingstates including anxious modernity, cheerful Americanism, passionate "gypsiness" and round, modal resolution--a sort of life cycle.
---
composer bio:
Beth Anderson (M.F.A./M.A.) beand@interport.net is a composer of new romantic music, text-sound works, and musical theater. Born in Kentucky, she studied primarily in California with John Cage, Terry Riley, Robert Ashley and Larry Austin at Mills College and U.C.Davis. She is a member of Broadcast Musicians Inc. (BMI) and is the current treasurer of New York Women Composers. She lives in Brooklyn and serves on the faculty of Greenwich House Music School. She has been commissioned by the Minnesota Sinfonia, the Staten Island Symphony, the Cabrillo Music Festival, the San Francisco Conservatory's New Music Ensemble, Andrew Bolotowsky, the University of the Redlands' New Music Ensemble, Mimi Dye, the Montclair College Dance Festival, Daniel McCusker & Dancers, and most recently, the Soho Baroque Opera Company has commissioned a one-act operetta, Qoheleth.
Ms. Anderson's publishers include E.M.I/Joshua Corporation/General Music and American Composers Editions. The most complete catalog of her work is probably the New York Women Composers, Inc., catalog available on-line at http://sunsite.unc.edu/nywc/. Her orchestral compositions, Minnesota Swale and Revel are available from Opus One and Trio:dream in 'd' (for violin, cello and piano) and Net Work (for piano solo) is available on North/South Consonance. Ms. Anderson is included in many reference works, including The New Grove Dictionary Of American Music, The New Grove Dictionary Of Opera, The Popular Guide To Women In Music, Contemporary Composers, and The Pandora Guide To Women Composers-British And American. An extensive interview with her is included in the archives of the American Composers Oral History Project at Yale University. She's also discussed in Singing At The Top Of Our Lungs: Women, Love And Creativity by Claudia Bepko and Jo-Ann Krestan. For more details, check out her web site at:
http://www.users.interport.net/~beand/
---